The Body & Spine Solutions Team
Dr. Brian Roth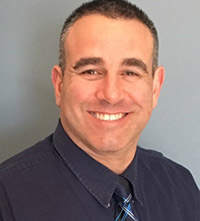 Between broken bones, concussions and musculoskeletal injuries, my parents had their hands full. I learned at a very young age that pain was not just for grownups. I also learned at a young age the impact chiropractic would have on the rest of my life. I can still remember my first visit to the chiropractor, and the feeling I had when I left his office. It was like nothing else I had ever experienced and I liked it. From my first adjustment, I knew that chiropractic was for me. The pain relief I received was amazing, but the education and information I got from the doctor was invaluable. I knew at that time that this was the path I would end up taking with my life and career.
Read more about Dr. Brian Roth »

Christina Puglisi, Front Desk Manager

Jennifer Zachman, LMT

Lisa Preite, LMT

Dr. Shally Hsu, L.Ac

Katie McGinley, M.S., L.Ac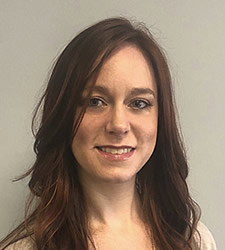 Body & Spine Solutions is excited to have Katie on our staff. Katie is a licensed acupuncturist with a background in western medicine. As a child, her involvement in sports propelled her interest in body mechanics and sports medicine. Katie earned her B.S. degree in Exercise Science at SUNY Buffalo. Soon after, she went on to study at TriState College of Acupuncture where she received her Masters degree in Acupuncture. After graduating, she remained at the college to teach courses in acupuncture theory and practice. Katie is passionate about tailoring treatment to each client's individual needs to maximize healing. She specializes in pain and stress management.

Gabrielle (Gabby) Wilson, L.Ac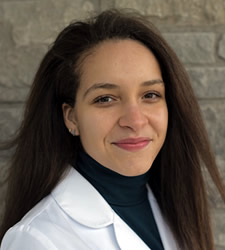 Body & Spine Solutions is proud to have Gabrielle Wilson on our staff. After 4 years of training Gabby received her Masters of Science in Acupuncture from New York College of Health Professions. She utilizes Traditional Chinese Medicine to help get to the root of each patients condition. She believes the first step to achieve health is through total awareness. Gabby is determined to help heal patients as well as educate and expand their knowledge of the ancient medicine she practices. Gabrielle also assists in teaching acupuncture at her alma mater where she helps and aids in the growth of the Oriental Medicine field. In her daily life she regularly integrates Oriental medicine and philosophy. Her spare time is spent meditating, tending to her herb garden or out enjoying nature. She looks forward to meeting and working with you.

Alyssa Barba, L.Ac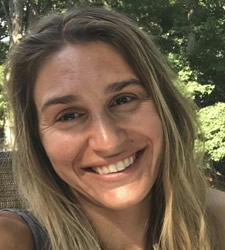 We are proud to introduce our newest acupuncturist, Alyssa Barba, to Body & Spine Solutions. Alyssa is an acupuncturist and Chinese medical practitioner. She received her Master's degree in Acupuncture and Oriental Medicine (MAOM) from Daoist Traditions College of Chinese Medical Arts where she was trained in Classical Chinese Medicine based on the teachings of Master Jeffrey Yuen. The National Certification Commission nationally certifies her as a Diplomat of Oriental Medicine for Acupuncture and Oriental Medicine (NCCAOM). Alyssa's training consisted of four years of combined training in classical & traditional Chinese medicine and western medicine. Her unique style of acupuncture, utilizes the sinew meridian system, an extremely effective technique for managing both acute and chronic pain. She looks forward to joining the Body & Spine team and assisting you with your health care needs.

Body & Spine Solutions Team | (631) 675-2910