Trigger Point Injections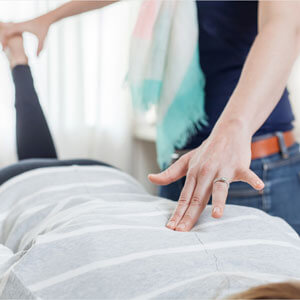 Are you suffering from muscular pain, spasm, fibromyalgia or chronic headaches? With trigger point injections offered at our Miller Place practice, you can get the relief you need so you can back to what you love in life. These injections of Lidocaine address the tight areas of the muscles that cause pain and tenderness.
What to Expect
We ask that you arrive early to complete some paperwork, including an intake form and a consent to treat form. Nurse Practitioner Paul, who will administer the injections, will introduce herself and take a quick history to ensure you're a candidate for trigger point injections.
Once she determines you are a candidate, NP Paul will palpate the area that you're having the spasm or muscular issue. By palpating the area, she can determine where the trigger points are. Next, she will place you in a comfortable position-either seated or lying down-and then give the injections.
FAQ
Does it hurt to get the injections?
The injections use a tiny needle and you will feel just a slight pricking sensation. It's a very brief procedure, taking only 2-3 seconds per injection.
Will I get long-term relief after getting the injections?
Although every person will respond differently, it's entirely possible to get long-term pain reduction after having a series of injections.
Does insurance cover the injections?
Yes, most insurance companies cover trigger point injections. Prior to your appointment, we will verify if your insurance covers it. BCBS, UnitedHealthcare, Cigna, Aeta, Empire and NYSHIP all cover trigger point injections.
Aside from pain relief, are there other benefits to getting trigger point injections?
Yes, if you are planning to have
massage
,
acupuncture
or chiropractic care, it will be much easier to have those modalities after getting trigger point injections.
Do most chiropractic offices offer trigger point injections?
No, offering this service sets us apart from most chiropractic offices as they typically don't provide trigger point injections.
Book an Appointment
You don't have to put up with muscle pain or spasm. Contact Body & Spine Solutions today to schedule an appointment!
CONTACT US »

Trigger Point Injections Miller Place, Sound Beach, Mt. Sinai NY | (631) 675-2910